100% Vegan, organic Beauty Brand
Led by the mission to keep our planet and its creatures as healthy and pure as nature made them, Purvari specializes in luxurious plant-based, organic skin care products that care for the blooming health of your skin.
Purvari's luxury line of skincare products are proud to be certified organic, vegan, and paraben free. We use the best that nature has to offer to provide users with glowing skin and a healthy, hydrated, beautiful complexion and we believe that this should be included in every, daily beauty routine.
Locking in the beneficial nutrients of the rose itself, it's rich in antioxidants, polyphenols and vitamin C that fight aging and restore skin health. It also balances oil, reduce redness, tones, hydrates and contains anti-inflammatory properties while it visibly brightens skin.
HOW TO USE YOUR ROSE PETAL MIST
Use as a primer before applying your makeup
Mist to set makeup after application
(our natural rose petal mist has no oils there is no fear of bleeding mascara!)
Hydrate throughout the day and get naturally glowing skin
Spray after applying your favorite lotion to lock in moisture
Enhance the glow and spray on your sheet mask
Guys, replace your after shave with Purvari
Mix into your favorite dry powder mask
Spritz onto dry hair between washes to give your locks a sweet scent
Use it to cool down… our natural rose petal mist instantly helps you refresh, reinvigorate
Toss it into your gym bag for an after workout spritz
Lock in moisture by misting after applying hand cream
Mix fresh lemon juice into your rosewater spray for a skin highlight effect
Reduce dark under eye circles by soaking two cotton pads in rosewater, close eyes and cover under eye area
Use as makeup remover
Spritz for a midday pick-me-up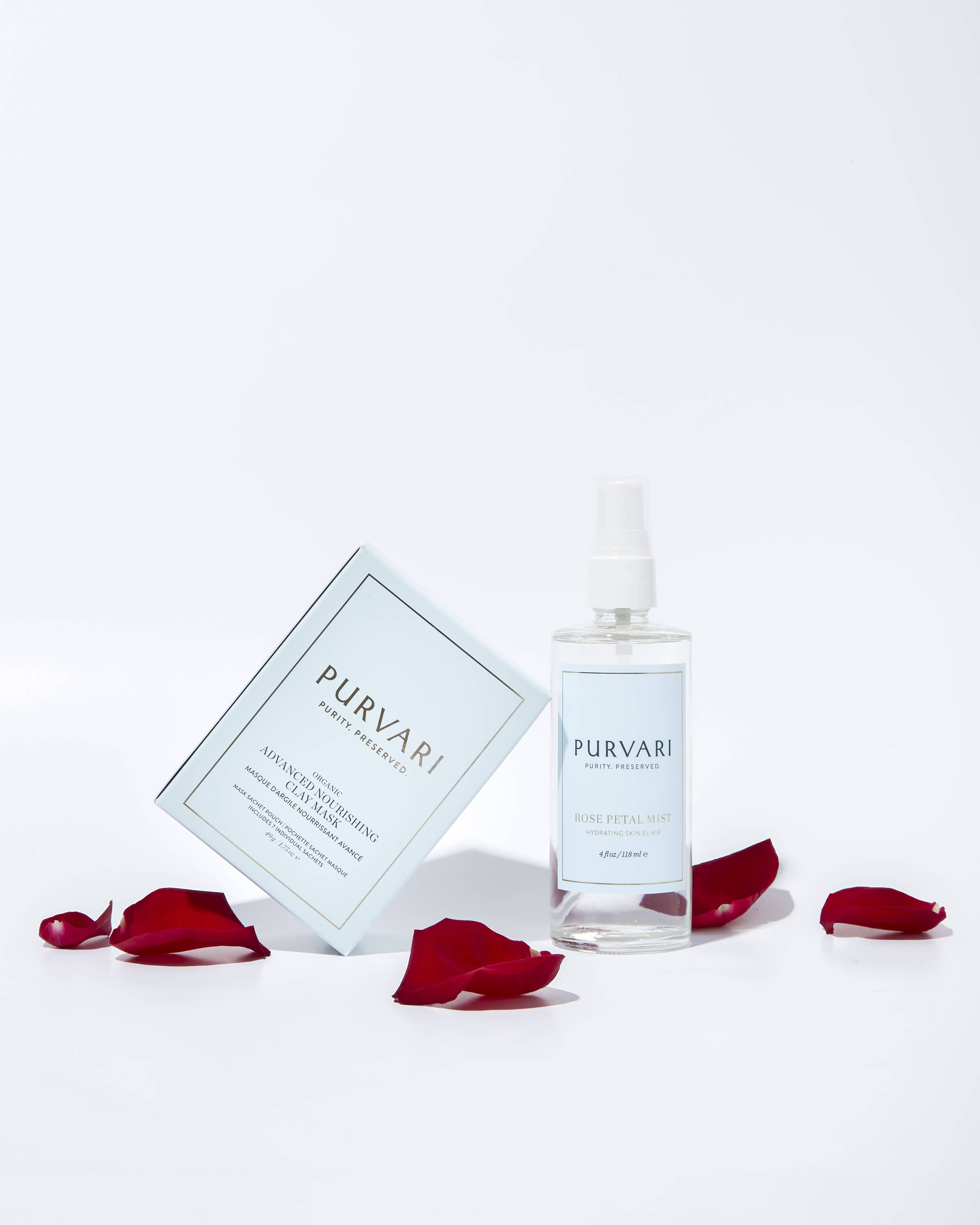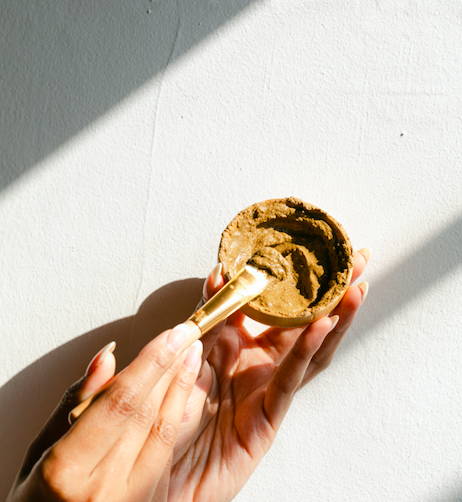 HOW TO apply your clay mask
Step 1: Gently rinse your face & pat dry.
Step 2: In a mask bowl, mix some of Purvari's Advanced Nourishing Clay Mask with your choice of mixer - you can try water or rose water! Pro tip: Each sachet is made to last 2-3 masks!
Step 3: Using a face mask brush (or fingers), apply the mask to your skin. Apply first a thin layer of product to your face & neck. If you have extra, try detoxing your underarms - game changer!
Step 4: Let the clay sit for approximately 10-15 minutes. Sit back & relax as your mask pulls toxins to the surface.
Step 5: Gently rinse off mask & pat dry.
Step 6: To soothe, lock in moisture, and moisturize skin, spray Purvari's Rose Petal Mist on face.
Step 7: Apply moisturizers & avoid harsh cleaners or soaps for the next 24 hours for best results!
Step 8: Enjoy your healthy, hydrated, beautiful complexion! Repeat 2x per week for best results!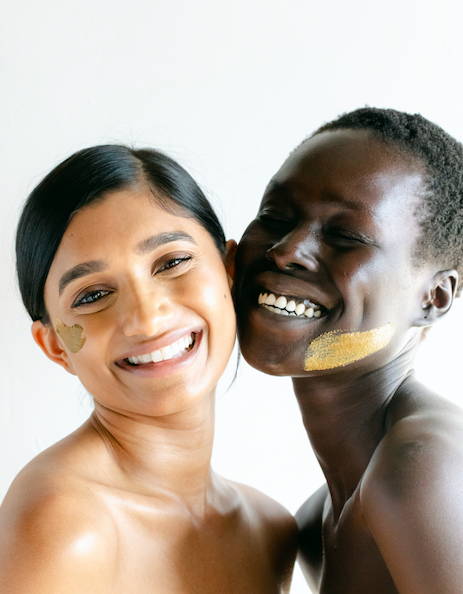 "I love this rose petal mist!"

"I love this rose pedal mist! I have been using it each day for over a week now and my skin is really glowing and hydrated. You can tell it's all natural since the rose fragrance is mild and not like a strong perfume. I use this every morning and night. The packaging is a glass bottle and the pump mists your face perfectly. You can tell the cost is due to quality product inside and packaging outside. I highly recommend this product and will continue to use everyday. The brand story is also what draws me closer to this product. The owner/creator being an Indian woman who only wants quality products that truly are all natural really makes me love it even more. Can't wait to see the other products she comes up with."

FOLLOW US ON INSTAGRAM @PURVARI